Southland Log Homes History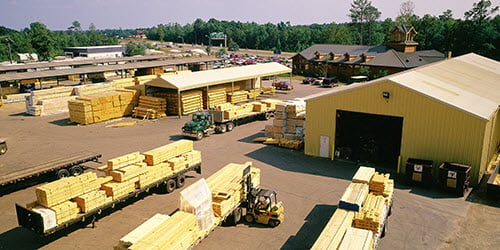 A lot has changed since the first Southland log home was built in the mountains of the Carolina's back in 1978. But one thing has remained constant through the years: a strong, personal commitment to quality in both product and service. This dedication is what sets Southland apart as the
largest log home company
in North America.
As Southland has worked hard to satisfy thousands of customers over the years, we have become experts at creating a pathway for you to achieve your log home dream. We not only supply award-winning design services and the highest quality materials, we also provide support in finding land, working with builders and lenders, and all of the other elements involved in the creation of a log home.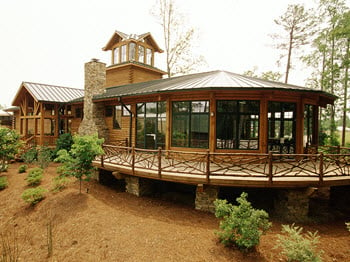 Over time, Southland has built the largest network of model log homes in the United States. In recent years, we have worked hard to develop our website as a comprehensive internet resource for our customers to learn about log homes and
search hundreds of our log home plans
. As a result, our website has become the most visited web site in the log home industry. These tools help us to provide Southland log homes to customers throughout North America and around the world. Southland's headquarters is just outside of Columbia, SC, where the company had its start many years ago.
Our dedicated service and skills are reflected through our entire company. Southland customers work with a highly experienced "Dream Team" that is made up of our log home consultants, designers, project managers, and technical experts to provide support and guidance every step of the way. Collectively, Southland has hundreds of years of experience in crafting quality
log cabin kits
. Each member of our superb staff takes great personal pride in producing what we enthusiastically believe to be the finest log homes made in America today.
Please come by one of our many locations for more information on how we can help you build your log home dream.