"There are elements of intrinsic beauty in the simplification of a house built on the log cabin idea. First, there is the bare beauty of the logs themselves with their long lines and firm curves. Then there is the open charm felt of the structural features which are not hidden under plaster and ornament, but are clearly revealed, a charm felt in Japanese architecture … The quiet rhythmic monotone of the wall of logs fills one with the rustic peace of a secluded nook in the woods." — The Craftsman, November 1911.
The natural materials and environmentally harmonious design principles advocated by Gustav Stickley are evident in each of the log home plans created through a partnership between Southland Log Homes and The Stickley Museum at Craftsman Farms. Each of these designs reflects the design principals of the man behind the legacy.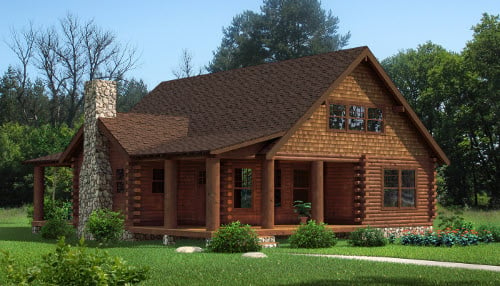 The Chestnut is a prime example of the simple beauty of the Arts & Crafts movement. The home's exterior lacks fuss and extra adornment, letting the beauty of the log home speak for itself. The dual front and rear porches symmetrically flank the exposed fireplace, adding simple elements of character.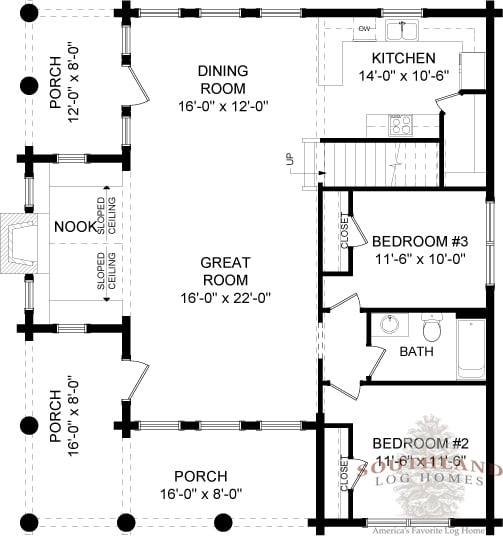 Step inside the Chestnut's cozy interior and you'll first find a nook with a gorgeous stone fireplace. This is the center of the home's common areas – opening to a spacious Great Room with a connected Dining Room. The Kitchen boasts plenty of counter space and an extra-large pantry. Two main floor bedrooms share a full bathroom.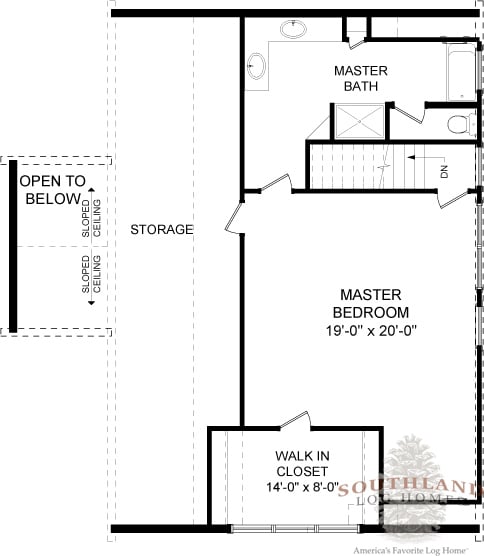 Upstairs you'll find a secluded Master Suite. The large Master Bathroom has plenty of space to allow two people to get ready on busy mornings, and a large walk-in closet. This is the perfect retreat for moments when you need to get away from the action.
There is a beauty in simplicity that is echoed in our Arts and Crafts designs. Tell us, does your log home dream look like this?