This weekend is going to be a cold one – winter storm Jonas is getting ready to sweep through the Mid-Atlantic states, and everyone from the Northeast US all the way down to the Carolinas is making plans to stay inside as much as possible. We prefer to rest inside our cozy log home.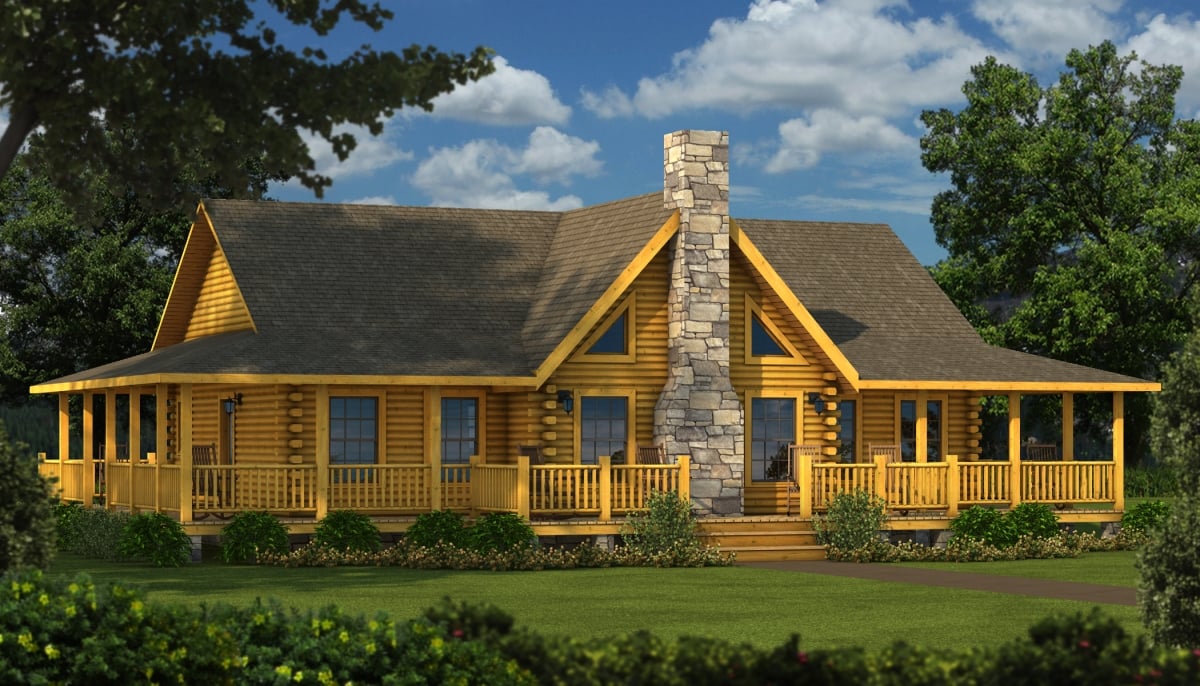 The stage is set by a wraparound porch and deck and a central exposed-stone fireplace, giving the home the rustic character you love.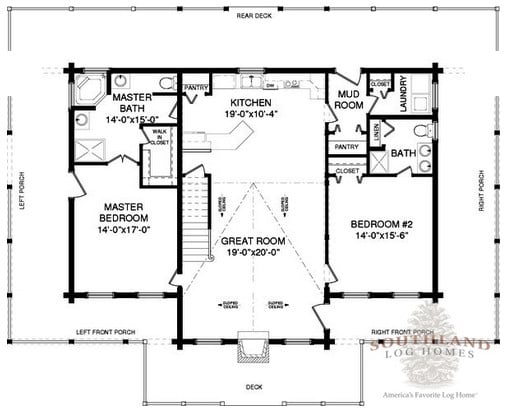 The entrance of the log home opens to the great room with a fireplace to the left. Opposite the great room you'll fine the kitchen and dining room, with plenty of counter space to serve and prepare food, and a place where guests can pull up a barstool. On one side of the great room is the guest bedroom with its own private bathroom. The master suite sits on the opposite side of the home and features a large bathroom with separate sinks, a secluded toilet, and a walk-in closet. The master suite also has its onw private entrance to the outdoor porch.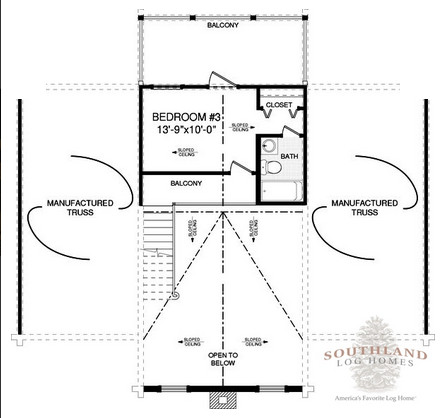 Upstairs is the third bedroom, also with its own bathroom small closet – a perfect guest retreat when friends or family are staying from out of town. A balcony opens to the great room below, while the upstairs bedroom opens to an outdoor balcony.
No matter what your log home dream looks like, we know there's no place you'd rather hide from the storm as the elements pass. What does your log home dream look like this wintry weekend?