There's nothing quite as exciting as watching a dream come to life. For Penny and Terry their dream of owning a log home is beginning to take shape, and we couldn't be more excited. Beams are going up, rooms are starting to become apparent, and the exterior is starting to come to life (complete with a roof!). Take a look at the progress!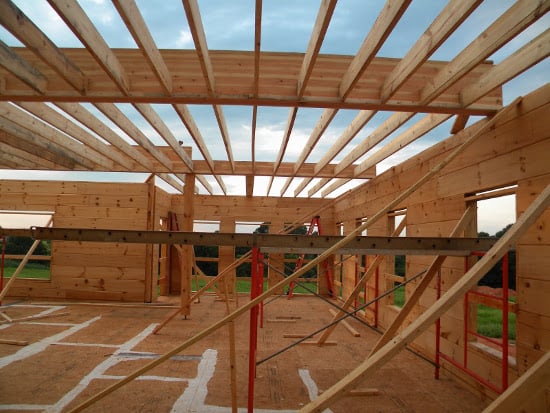 Looking into the Master Bedroom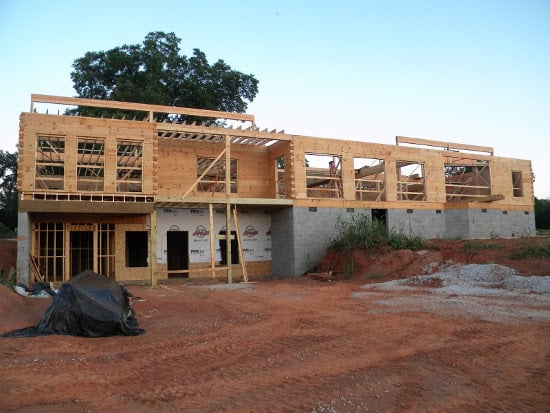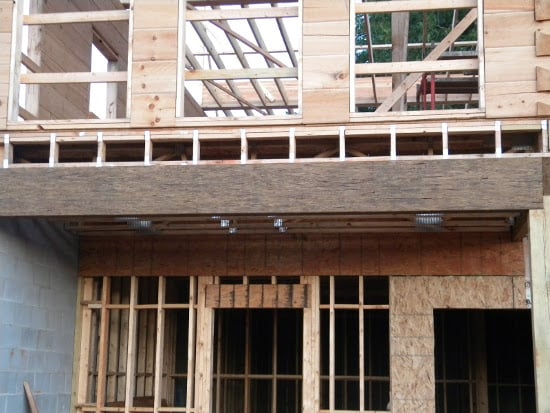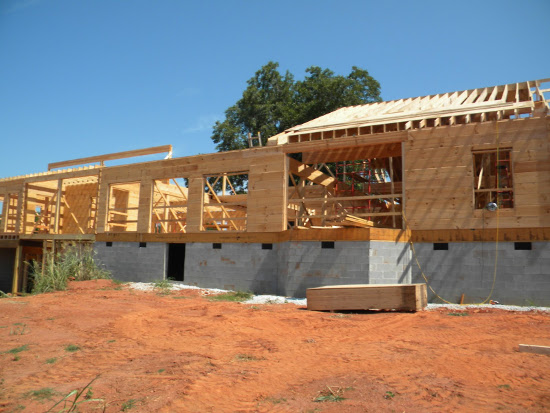 The outside is really starting to take shape!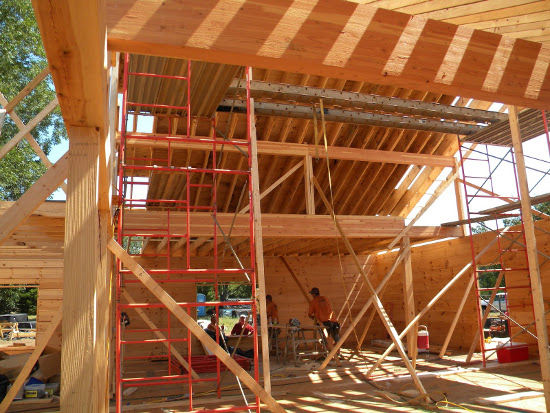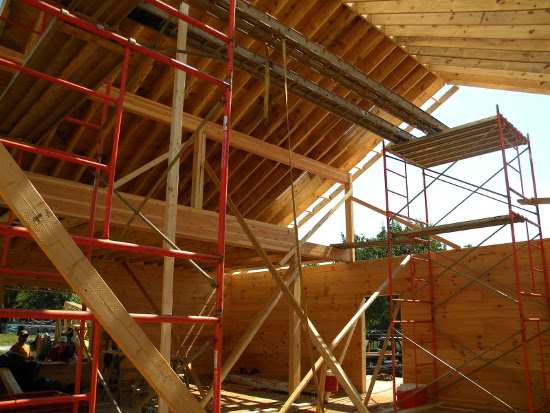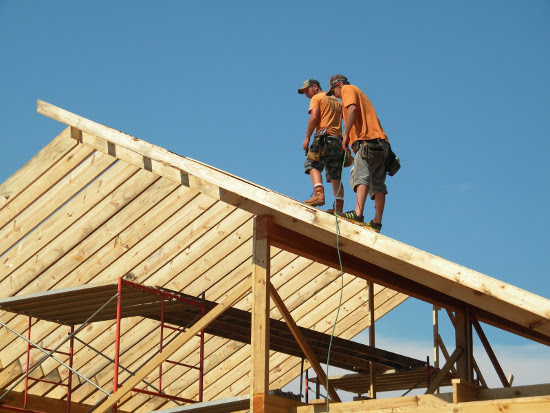 Raising the Roof!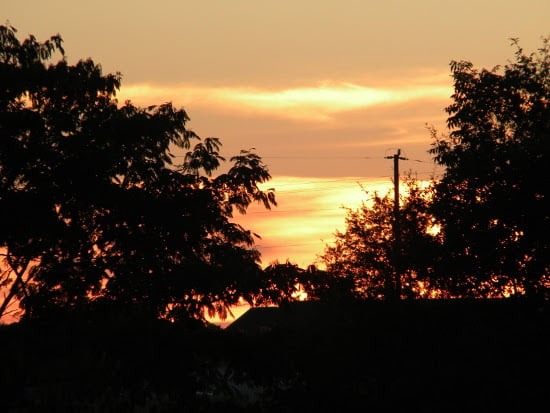 And at the end of the day, this will be the view. Isn't it fantastic?
You can follow Terry & Penny's log home journey on their blog. And if you'd like to take the steps to beginning a dream home of your own, you can browse our library of floor plans here.