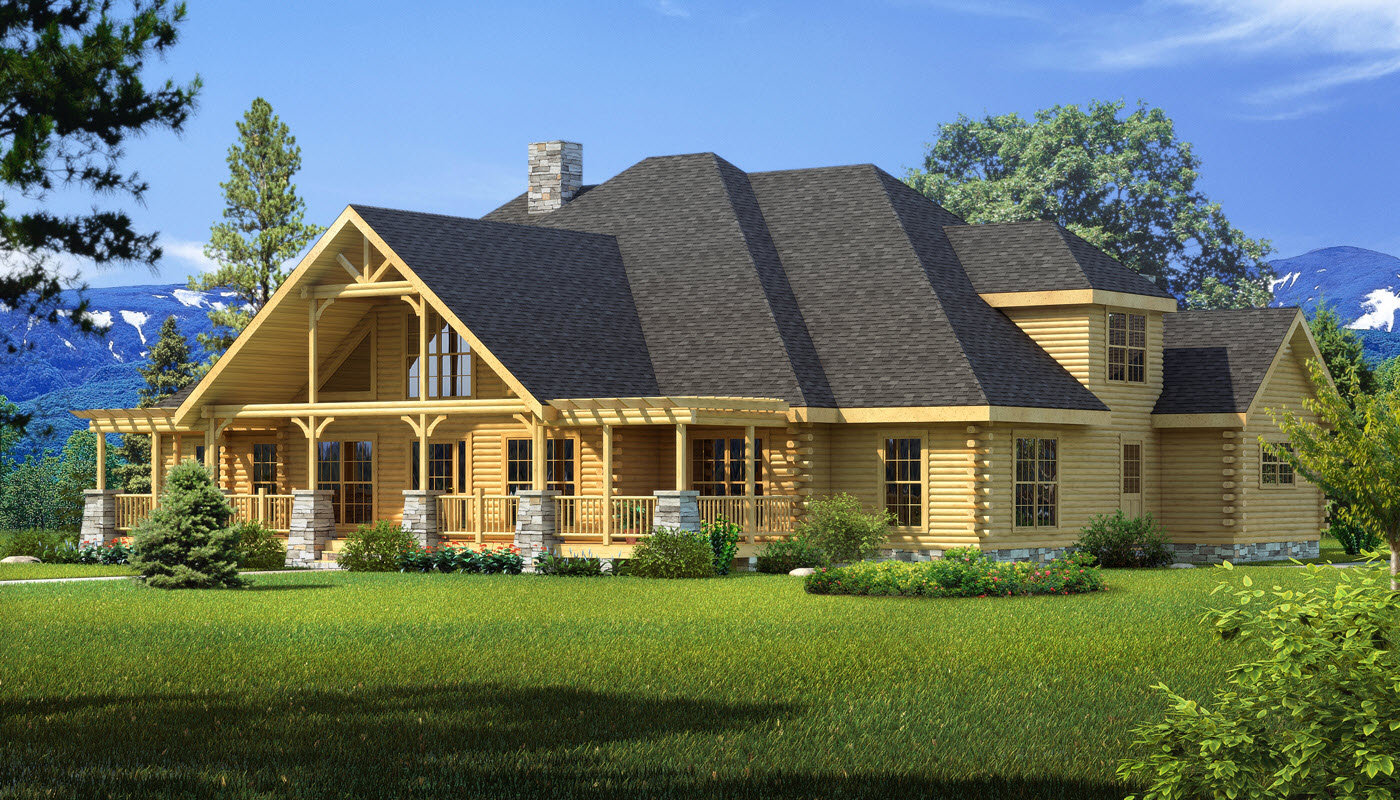 Meet Longleaf Lodge. Part of Southland Log Homes' Arts and Crafts Collection, Longleaf Lodge features 5,348 square feet and lots of open space to enjoy. When you enter the vaulted foyer, you'll see the formal music room on one side and parlor on the other. Your guests will certainly be impressed. Then you'll notice the balcony that crosses over to connect the two upstairs bedrooms.
Beyond is the vaulted greatroom with lots of glass and a huge fireplace. The kitchen has the perfect set-up, allowing plenty of space to create and enjoy your favorite dishes. The adjoining keeping room is the perfect place to relax by the fire and read the morning paper with your favorite cup of joe.
In the master suite, you'll enjoy vaulted ceilings with a one hundred square-foot private retreat … perfect to curl up with a good book and bask in the warm sunlight. The master bath has a large, double-sided shower witha custom tub, and opens to a private dressing area. Opposite the master retreat is the home office with access from the hallway and private access from the bedroom. There are two additional bedrooms on the main level, each with its own full-size bathroom. Outside, you'll enjoy plenty of space to recline. This home features a large front porch with pergola on both sides covering the deck. The master has its own private covered deck, with room for a hot tub or private seating area if you're so inclined. A screened-in back porch will allow you to entertain guests outside, as well as in. It could be the perfect log home … all that's missing is you.