Do you remember Terry & Penny's log home journey? Well a few months have passed, and they're making great progress on The Gathering Place. So what's the latest news? All electrical is done, light fixtures, ceiling fan fixtures, exhaust fixtures, light switch fixtures, pipes for all the water, HVAC pipes everywhere in the ceilings. Foundation for the 3.5 car garage is started. Stairs and railings for front deck are in. Window trimming have been added, or finished, all doors in now, hardware is in for library pocket doors and pocket door from great room to breakfast area. All things necessary for a functioning home has been completed and they're moving forward with gusto.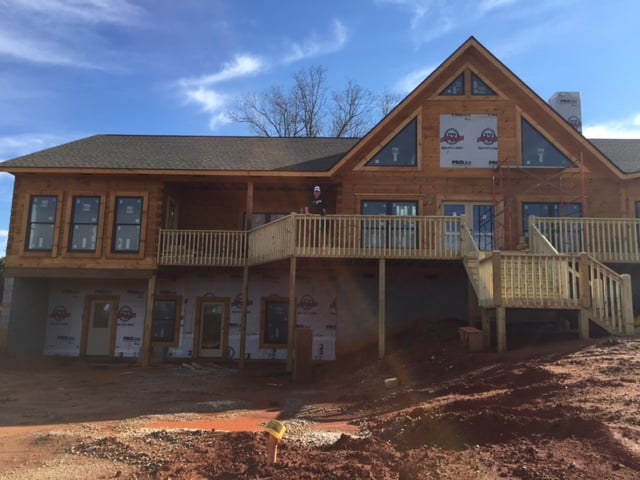 What a gorgeous view! Their deck is going to be just spectacular when it's completed.
Here are a few more pictures to show their exciting progress: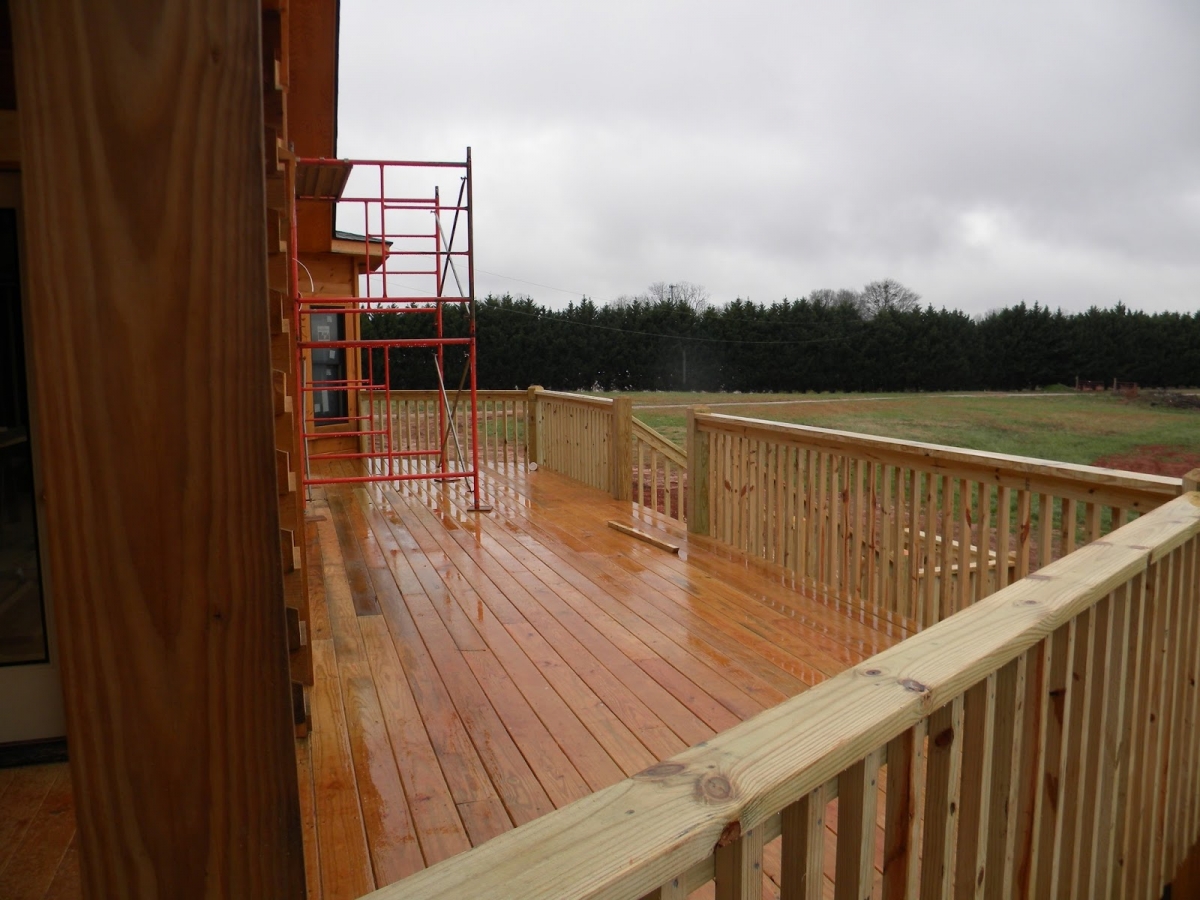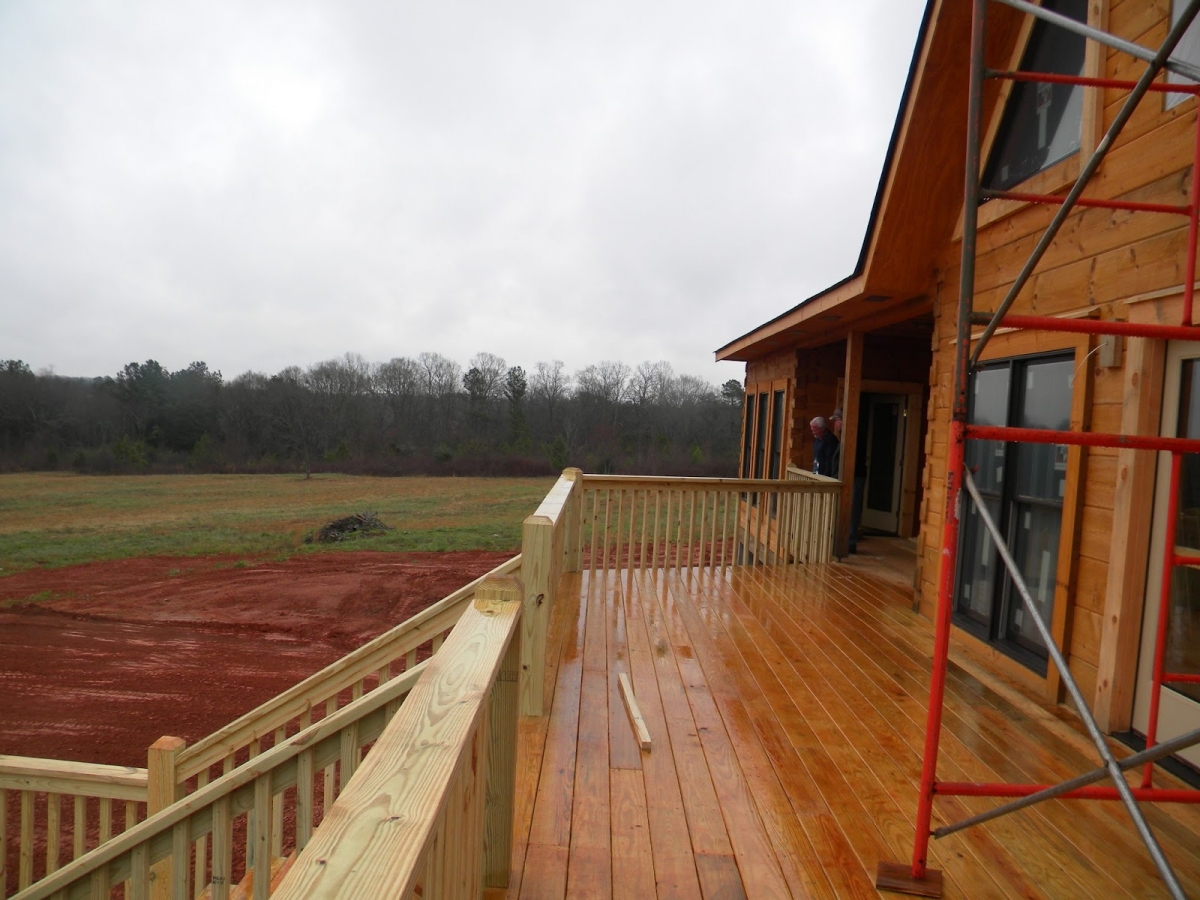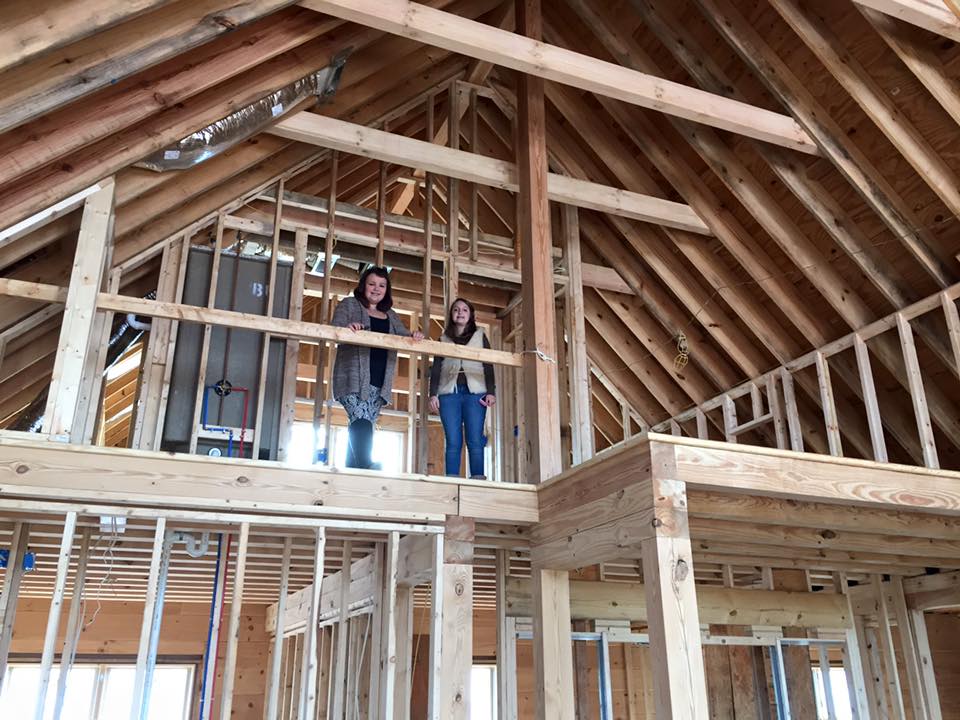 The view from the loft looks pretty great from here!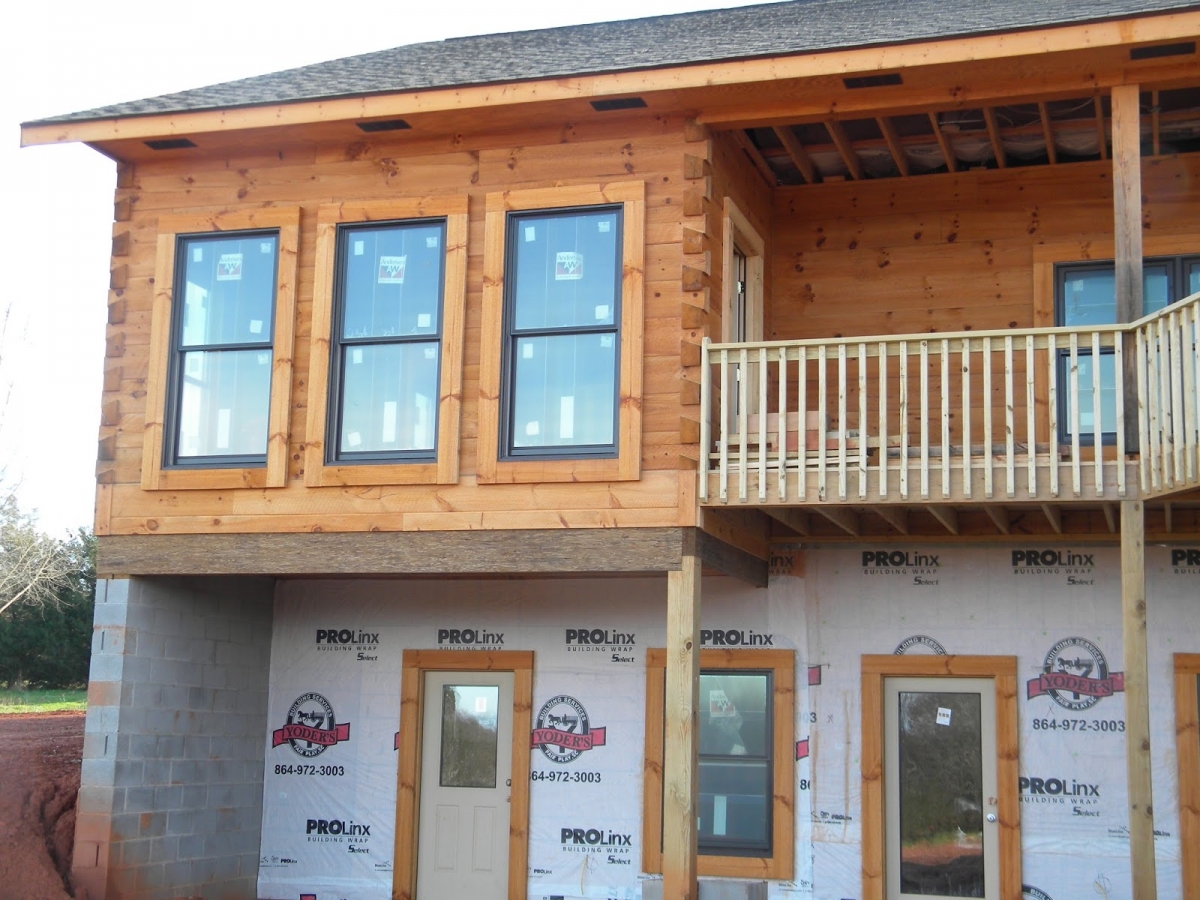 This balcony deck will lead to their sunroom.
At this point they have (what seems like) a million choices to make – from accessories and lighting to tile and flooring, there's still so much to do. But we can't wait to see how things progress. Your log home dreams are the most exciting part of what we do at
Southland Log Homes
. Want to see a bit more of their progress? You can always take a look at their blog
here
.