The Tiny Home movement is taking the nation by storm, and we're going back to our roots learning that sometimes less really is more. At Southland Log Homes, we don't believe that cabins need to be palatial expanses with thousands of square feet. It's possible that your log home dream is built around a tiny cabin in the woods. We happen to have just the thing…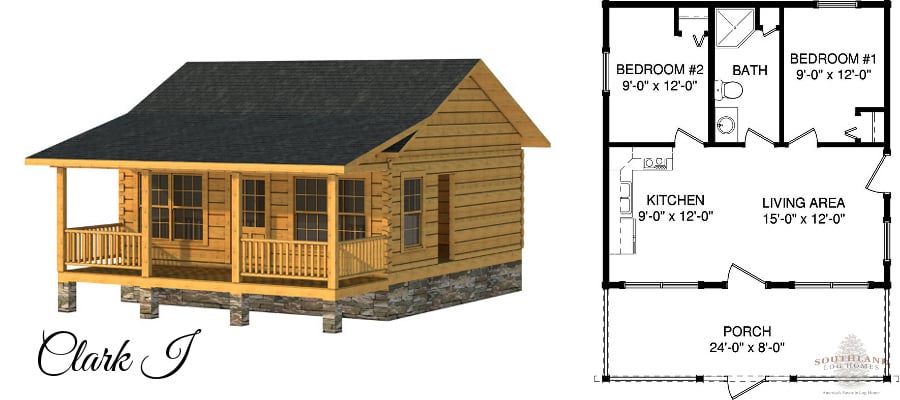 At just 600 square feet, the Clark I has everything you need under one room. An open Kitchen and Living Area, with two bedrooms and a bathroom. It even has a porch where you can spend summer nights sipping iced tea.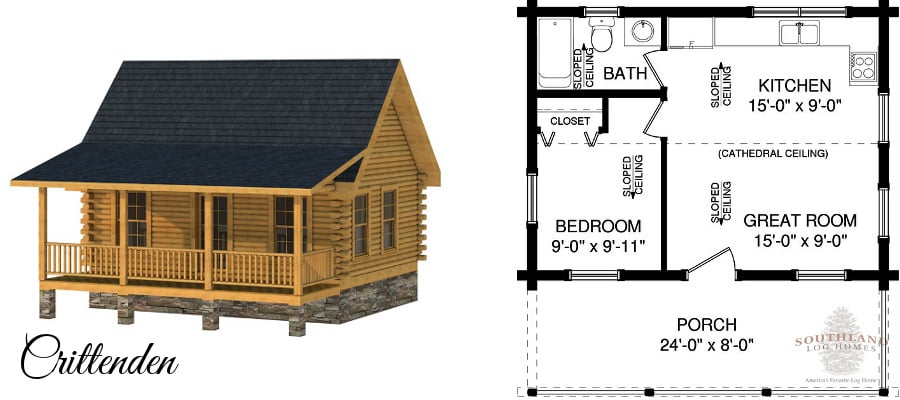 The Crittenden makes the most of its 469 square feet, giving you just the necessities with no wasted space. A Great Room shares space with the open kitchen, nestled next to the bedroom and bathroom. Complete with a front porch, one could argue this is all the space you need to feel at home.
Do you love the idea of living with less space? We have other plans that fit the bill. Come take a look!