Summer is here! Time for long weekends, lots of family time, and evenings spent on the porch. Wouldn't it be fantastic to have your very own log home in which to enjoy it?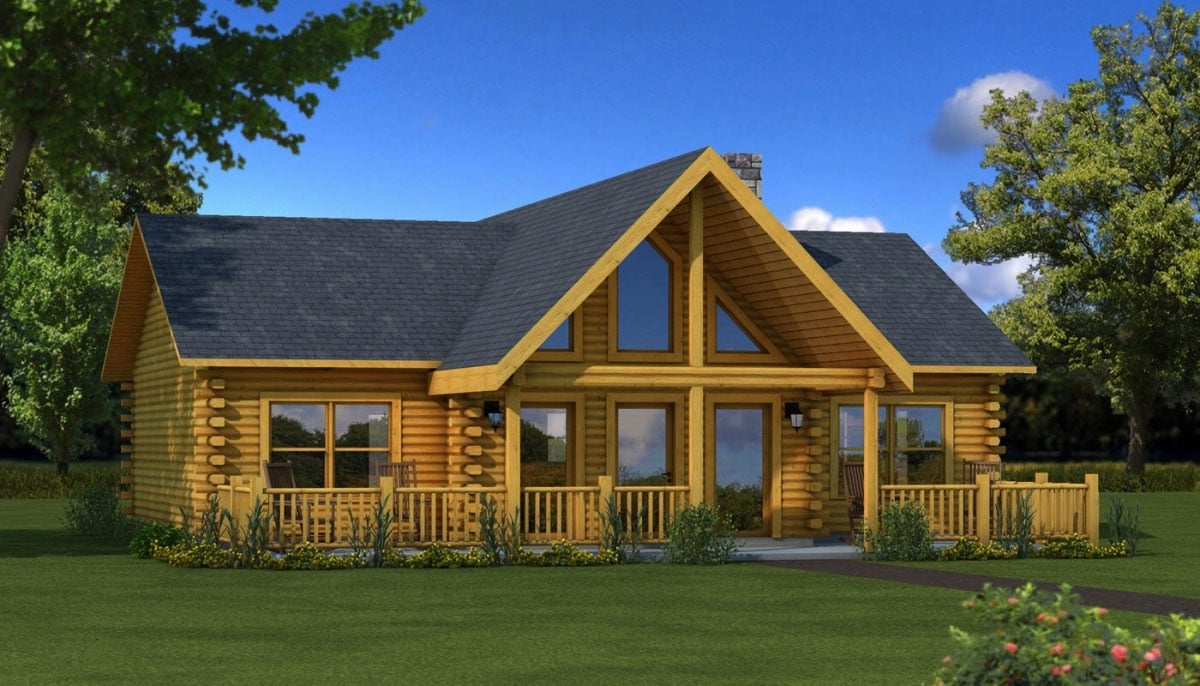 When you drive up to the Wateree IV, you'll know immediately that you're coming home. Gorgeous log home details that you love like a front and rear porch and intricate trusses are immediately evident. Chosing your own exterior profile of the logs will also give your home the unique touch you crave. From a traditional stockade design, to a more modern and tailored construction, the shape and profile of the logs you choose makes your home as unique as you.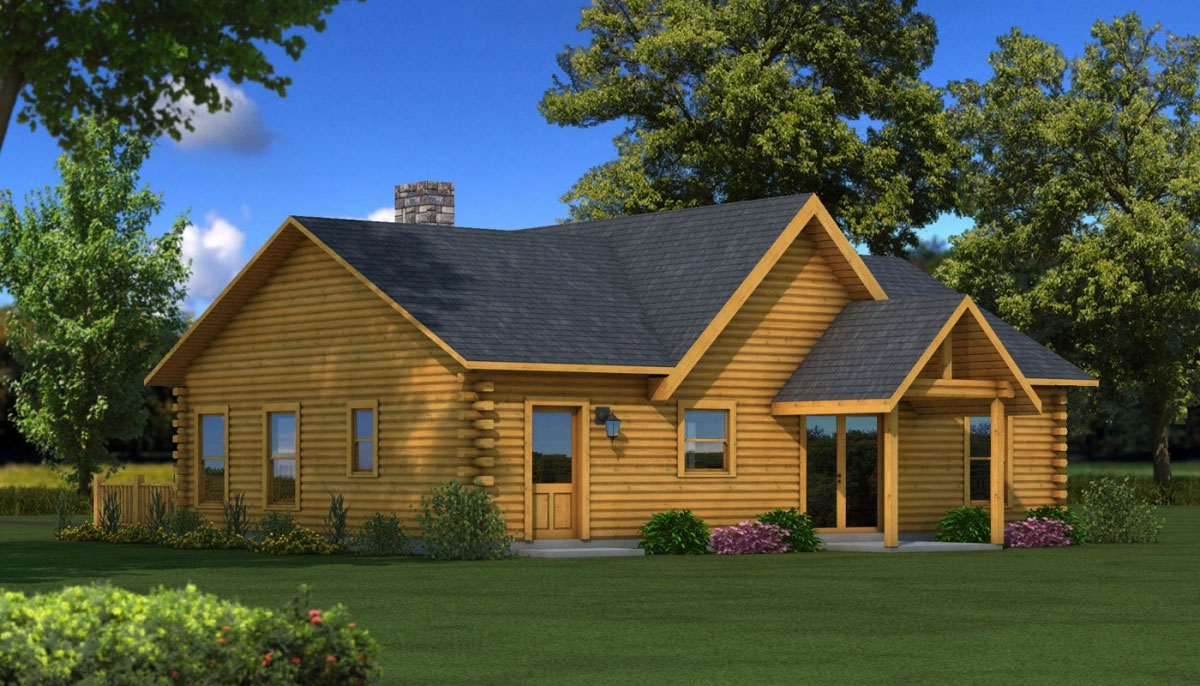 The rear of the home allows for a large patio perfect for hosting family barbecues, or just for enjoying a beverage at the end of a long day. Just imagine unwinding here after a hot summer day…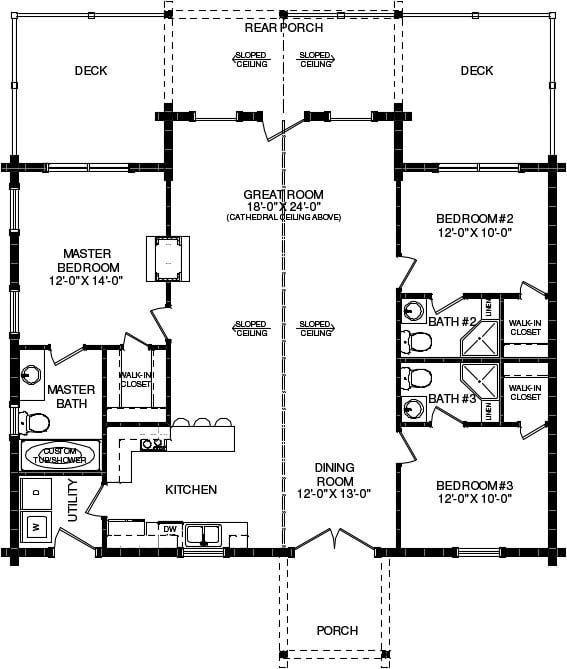 Inside the home, you'll find this home makes so much of its 1,397 square feet. A split bedroom plan allows you to escape to the Master Suite for a little peace and quiet. The Master Bedroom has its own view of the passthrough fireplace, which will be handy when the winter months roll around, and is complete with a walk-in closet and spacious Master Bath. The living area of the open provides large open spaces, so the family can gather together. The sloped ceiling will add an additional feeling of spaciousness to the rooms. The second and third bedrooms both have their own private bathroom, allowing for each occupant to have their own retreat from the busy day.
Log home dreams come in all shapes and sizes, and the best part of any floor plan from Southland is your ability to customize it to create your dream home. What does your log home dream look like?