One of our favorite things about owning a log home are the incredible views from both inside and outside the home. Imagine the crisp morning air as you watch the sun rise from the deck which surrounds the home. When then weather keeps you indoors, you can still enjoy nature's beauty through the home's beautiful windows. A cozy cottage, the Pender from Southland Log Homes has plenty of room to entertain your family and friends.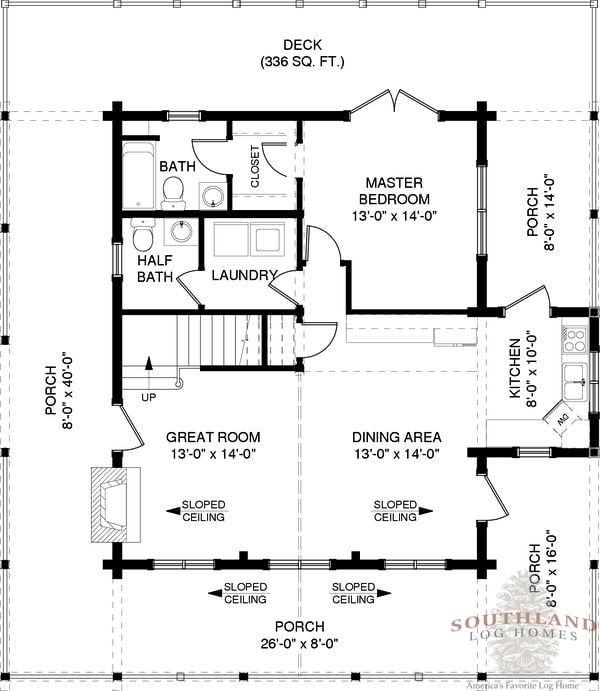 The fireplace in the home's Great Room is sure to be the center of your activities inside the home. Open to the Dining Room and Kitchen, the sloped ceilings will provide a sense of spaciousness, letting lots of natural light to shine in the home's windows. The cozy kitchen has the perfect layout for family meals (and there's enough space that you can add an island if you're so inclined).
The Master Suite has a set of French doors that open on to the deck outside, with a giant walk-in closet and private bathroom away from the rest of the home.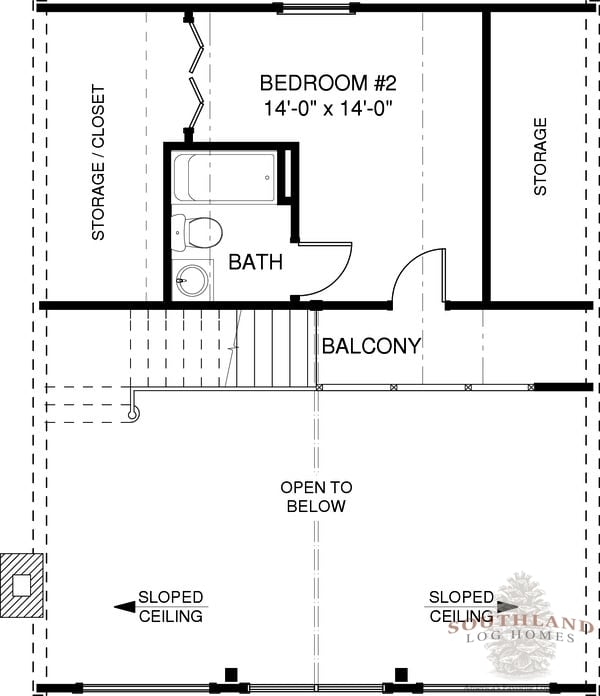 Upstairs you'll find a second bedroom suite with generous storage, its own bathroom, and a private balcony. A cozy little retreat where you can relax from the rest of the world.
Sometimes, bigger isn't always better. And at 1,301 square feet, the Pender could be your ideal retreat. A cozy cottage whether it's in the mountains, in the woods, on your farm … the possibilities are endless. What does your dream home look like?