Hot summer days sipping lemonade turn in to nights watching the kids catch fireflies from the comfort of the porch. The Berkshire from Southland Log Homes brings with it an air of comfort that will welcome you after long days. Its charming exterior just beckons you to come inside.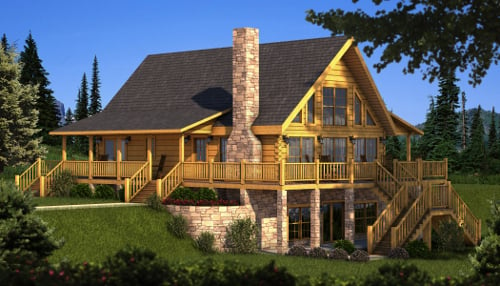 The Berkshire packs so much into its 1,791 square feet, your family will have plenty of space to entertain whenever you like. The open floorplan allows everyone to be in the same space, even when someone needs to be preparing meals in the kitchen. There are two bedrooms on the first floor, allowing you to choose whether to have your Master Bedroom on the first floor or in the loft.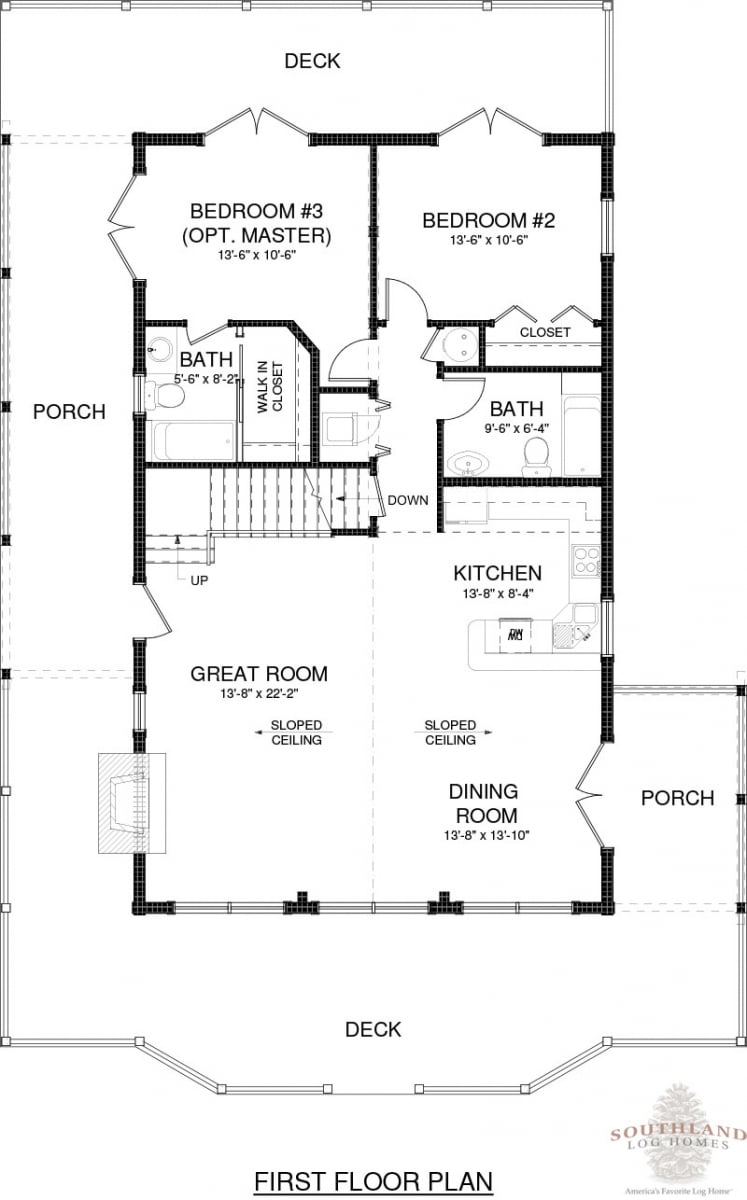 The second floor provides a bit of an escape, with an optional Master Suite and loft to retreat to whenever you'd like a bit of peace and quiet. Perfect for cozy evenings in.
Of course, the best part about each floor plan from Southland Log Homes is the option for customization. You can begin with one of our log home plans, or design on from the ground up. The possibilities are endless. What does your dream home look like?