Southland Log Homes, provider of America's Favorite Log Home™, and Argand Energy Solutions, a leading installer of renewable energy systems, have announced a strategic alliance to offer customers a solar energy option to be incorporated into Southland's log home designs.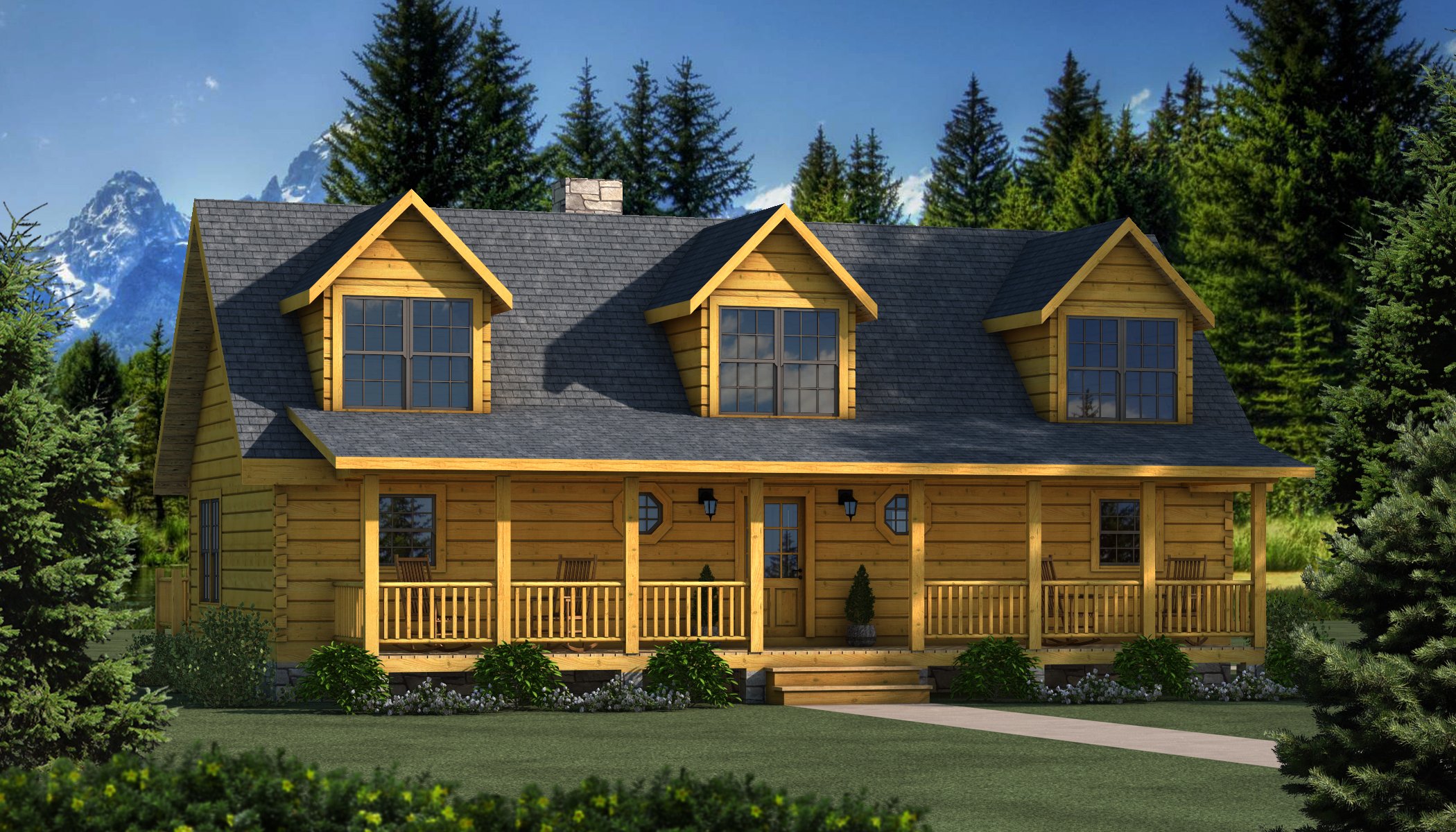 The Grand Lake
Together, Southland Log Homes and Argand Energy Solutions will be able to provide materials and services to ensure prospective homeowners sustainability in two important areas of new construction – construction materials that are energy efficient, sustainable, and eco-friendly, and an energy source that is clean, renewable, and economical.
"Sustainability and green building practices have become key considerations in the creation of homes and commercial structures that have a minimal negative impact on our environment," said Ken Sekley, CEO of Southland Log Homes. "This fact, along with rising energy costs and the movement to utilize renewable energy solutions, have led many homeowners to consider the use of solar panels."
The strategic alliance with Argand allows Southland to add renewable energy sources to the already compelling green position of the company's log structures. Southland's logs are harvested from sustainable forests and require little energy to manufacture and supply. Log walls have significant thermal mass properties to store and exchange heat and have been shown to be more energy efficient than conventional construction. Materials used in Southland's log homes can also help to create a healthy living environment through the natural regulation of humidity.
In addition to their environmental benefits, Southland's solid wood logs offer strength, durability and a true natural beauty. Southland will initially offer the solar panels in its North Carolina locations with plans to expand to all locations by the end of the year. The alliance between Southland and Argand was initiated at the 2010 InnoVenture Southeast innovation conference.