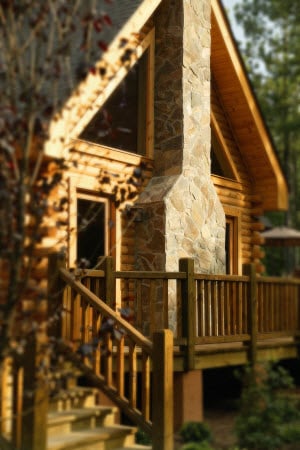 A Great Log Home Building Experience with the Southland Total Solution
It is exciting to see your dream log cabin home take shape at Southland Log Homes. Start by visiting one or more of our beautiful, fully-furnished model log cabin homes, where you can discuss your ideas with an experienced log home sales consultant. Review our large library of log cabin plans and our collection of log home photos.
But that is just the start. At Southland Log Homes, we provide everything you need to make your log home experience simple, easy, and enjoyable. It's called the Southland Total Solution. From design, construction, and financing, to continued support after you move in, we will help you every step along the way.
Your Southland Log Home Project Manager
Your Southland Project Manager is your expert log home guide delivering personalized service to you. They will assist you with valuable expertise on design, materials, delivery, and anything else that you need with your Southland log home.
Industry-leading Log Home Design Services
Southland's experienced design staff utilizes state of the art computer-assisted design software to produce blueprints for our log cabin kits. You can use our complimentary custom design services to turn your sketch (even one on a napkin!) into your dream log home. Whether you want a small cabin or an elaborate lodge, there really is no limit.
Southland Builder Network
Trust a certified builder to construct the quality home that you want and deserve. These builders have been certified through an independent organization. You can be confident in their craftsmanship, and they can offer you an extended warranty on your Southland Log Home.
Log Home Financing
Southland Log Homes has assembled a variety of national and local lenders who can offer the financing for your log home that is right for you. Let us introduce you to a qualified lender who knows log homes and can understand your needs.
Technical Support and Maintenance for your Log Home
We are always here to help you. Whether you have questions on maintaining your log home, a future addition, furnishing your log home, or anything else, we and our service partners are committed to you and your log home lifestyle.